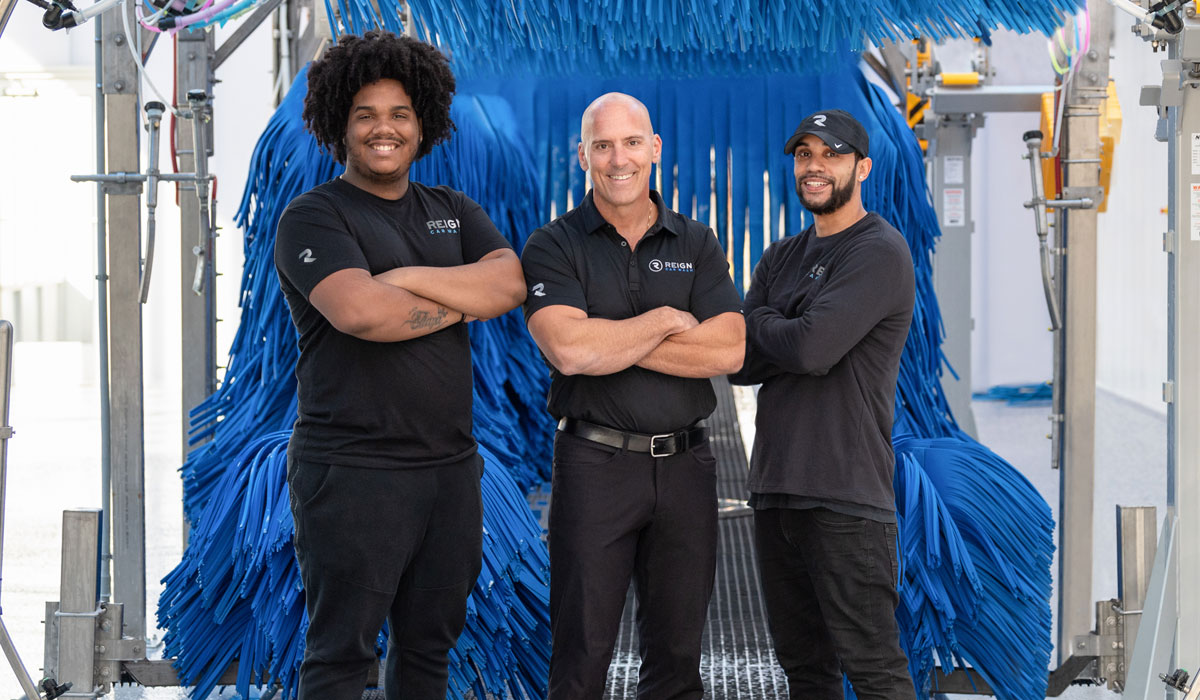 ABOUT
REIGN CAR WASH
Reign Car Wash believes creating the ultimate car wash experience begins by first creating an awesome place to work. We live it, we breathe it. Everyday. We're not just cleaning cars through the most jaw-dropping, amazing car washes ever built; we're making a positive impact on our guests' everyday lives. We are a values-based, mission-driven team who wants to change the world by showing our guests they matter. We are not just a car wash company, we are a family.
OUR VISION
OUR MISSION
AWESOME SERVICE THAT MAKES THE ORDINARY AMAZING!
OUR VALUES
BE GREAT, BE REAL, BE ACCOUNTABLE, BE TOGETHER, BE NICE
ARE YOU READY TO HELP US
DELIVER A MOMENT OF BLISS?
Reign Team Members greet every guest with a smile and a warm welcome as we prepare them for the incredible Reign Experience and the few moments of bliss they are sure to feel on their trip through our wash tunnel. We always have fun and we come to work full of energy and positivity. If this sounds like you, join our team!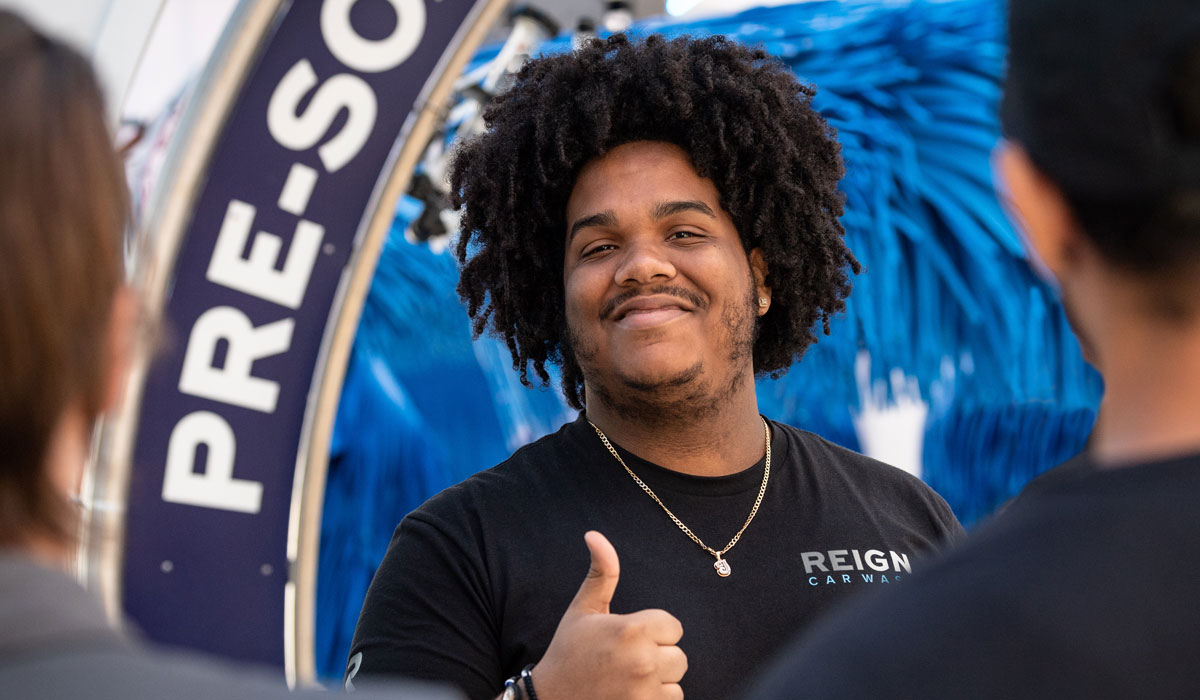 PTO/VACATION
Balance the demands of work and life with vacation/sick time.
WORK PERKS
Enjoy working at Reign with perks including free car washes, career growth opportunities, company swag, and much more!
MEDICAL, DENTAL & VISION
Reign Car Wash offers health benefits to cover full-time team members and their families.
401(k)
Plan for your retirement with Company matches.
REIGN CAR WASH
TEAM MEMBER
Providing a blissful guest experience and delivering results through teamwork.
Full-time & part-time opportunities.
Incentive plan based on car wash location profitability.
REIGN CAR WASH
MANAGER
You are the CEO of a Reign Car Wash Location - hiring and training your team and setting the tone and standard at your location.
Competitive annual salary.
Incentive plan based on car wash location profitability.
Interview Process
All application forms will be reviewed and we will reach out with the next steps if a candidate is a good fit for our Brand. The process includes in-person interview/s, a reference check, and a background check for supervisory positions.
Background Checks
A criminal background check is part of the pre-screening process for any Supervisory position at our Car Washes.
Reign Car Wash Expectations
We are looking for candidates that display a servant mentality and who are comfortable working in a fast-paced environment. Team Members should be prepared to be on their feet and interact with guests in all types of weather. All team members will be expected to greet every guest with a smile. Every single day will provide a different set of challenges.
Benefits
We are proud to offer paid time-off, Work Perks, Medical, Dental, Vision plans, and 401k with company matches available.
Training
We pride ourselves on the personalized on-the-job skills training with our Management team. We also teach important, transferrable life skills including financial management, guest service, and production and mechanical skills.
Day in the Life
There are no two days that are the same. Our team members are expected to interact with guests by providing an amazing experience which is not only through the interaction, but by making sure that the car wash is kept sparkling clean and inviting. The guest interaction will include educating our guests on wash packages and club benefits and safely loading vehicles into the tunnel.
Promoting from Within
This is our belief and we strive to first fill any position we have available from our internal talent before looking externally.
Dress Code
Our dress code allows you to be comfortable while also appropriately representing our premium brand. We expect our team members to wear company-issued shirts and/or Reign-branded apparel. Pants, jeans, or shorts that are solid colored (blue or black) are to be worn. Closed-toed shoes that are comfortable and have adequate traction for wet floors are required.